Headway Capital provides a full range of corporate finance services to public and private companies.  These services include mergers, acquisitions, divestments, equity advisory, debt advisory and strategic reviews.  We help businesses realise their strategic objectives through inorganic growth, divestment of underperforming assets, and raising equity or debt finance on better terms.
We are a corporate advisory firm focused on providing the best strategic and financial advice.
We also provide specialist, corporate finance support to in-house M&A teams, CEOs, CFOs and boards, and can work as a co-advisor with the major investment banks.
We work with our clients in making businesses and projects investor ready prior to a divestment, equity capital raising or debt financing.  This helps the client to achieve the best outcome in any given transaction. 
Our capability extends to helping our client negotiate complex agreements which may be required as part of investor readiness processes or in other circumstances.   
We provide expert advice throughout any transaction which we are involved in.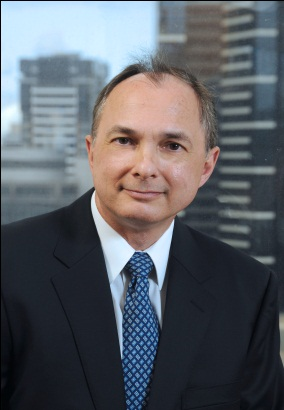 Ric Sotelo – Director
Ric Sotelo is a director of Headway Capital.
Ric is a highly experienced senior business executive, with over 30 years' experience in corporate finance and strategy development. He has significant experience in providing advice on capital structure, mergers and acquisitions, disposals, corporate and project finance debt, equity capital markets and private equity. This experience has been across sectors which include agribusiness, infrastructure, power generation, renewable energy, manufacturing, mining, mining services, oil and gas, technology and healthcare.
He began his career in the early 1980s working for ICI Australia (now Orica) and Dow Chemical as a chemical engineer. After completing an MBA in 1986, he moved into corporate finance roles at several major industrial companies and in financial services, including private equity, project finance and corporate advisory roles, at Pratt Group, AIDC Australia, KPMG Corporate Finance and Westpac. Ric has worked in corporate finance and corporate development roles in large and mid-sized industrial companies including Rio Tinto, Jemena and Molopo Energy.
His qualifications include a Bachelor of Engineering in chemical engineering (First Class Honours) from the UNSW, an MBA from the University of Melbourne and CPA. Ric is a Member of the Australian Institute of Company Directors, a Member of CPA Australia, and a Fellow of the Institution of Chemical Engineers.